| | | |
| --- | --- | --- |
| | Product Category | |
HangZhou SiJiQing Garment Market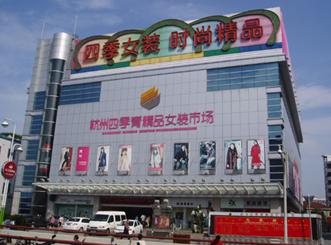 1. Market arear is 12000 square meters with 458 stores
2. Man's garment (first floor)
3. Women and fashionable dress (second floor)
4. Dress and personal adornment of boutique ( third floor)
Zhejiang Lee Jin Import and Export co.,ltd
TEL:0086-579-85551756/
FAX:0086-579-85365704
www.joinourtrade.com
Zhejiang LuQiao Small Commodity Wholesale Market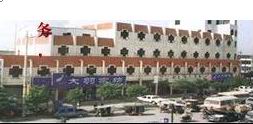 1. The market is divided into the east, the west, shoes, comprehensive four major trade areas,
2. shoes, socks, case and bag, bed clothes, general merchandise, cotton knit goods, remnant of cloth, toy, knitting wool, clothing, handicraft, etc.
the market covers an area of 44,000 square meters, construction area is 39,000 square meters.
ShenZhen HuaQiang Electron City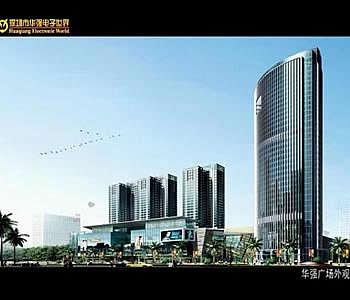 1. Ic, Diode & Transistor
2. Connector & Terminal
3. Capacitors
4. Resistors
5. Fuse & Circuit Protection
6. Surface Mounting Devices
7. Inductors & Coil
8. Battey & Power Supply
9. Opto-Electronics Components
10. Power Electronic Devices
11. Switch
12. Electronic Instruments
13. Cable & Wire
14. Lamp & Lanterns
15. Antenna & Electroacoustec Accessories
16. Vacuum Tube
QingDao International Artware Market

1. First Floor : Jewellery Franchised Store and Shoppe, Business Area Is 400 Square Meters.
2. Second Floor: Famous Brand League District, Diamond and Gem District, Emerald District, Crustification District, Business Area Is 2580 Square Meters.
3. Third Floor: Silver Ornament District, Fashionable Ornament District, Artware District, Equipment Accessories and Tool Packing District, Business Area Is 2100 Square Meters.
Futian market third-phase


The third-phase (H & I) districts which is 460,000 square meters, has a three-tier to the standard to 14 square meters more than in 6000, with four to five levels of 80-100 square meters to more than 600 businesses, fourth floor of the Center for the production of the direct selling enterprises, Futian market in the third phase contains: cultural property sporting goods, and cosmetics and glasses, zippers, buttons • • Clothing zipper excipient industry.

Baigou international case packing town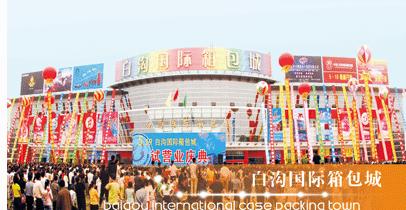 Hebei Bai Gou is China's box package of township, is the clothing, the shoes and hats, the small commodity, the knit goods sea, is travels the shopping heaven.It by its unique charm, is arousing everywhere enormous interests.Box package of export law ,Russia, date, America and so on nearly hundred countries and area. In the marketing way aspect, from along the street the city to the modernized commercial city, the marketing scope moved towards the internationalization by the domestic market.
Bai Gou each commodity market also all formed the suitable construction scale north part of China, the product scale high, the design has been new, the variety entire, has covered the domestic and foreign massive well-known brands.Here commodity price low,the service attitude is good. Unceasingly makes " the same level quality white ditch price lowest, the same level price white ditch quality is best" the white ditch brand. At the same time,the first-class service and the first-class place match,builds the good faith civilization the shopping environment.