| | | |
| --- | --- | --- |
| | Product Category | |
Futian fourth phase


1.Socks & Stocking market,about 3000 booths
2.Underwear market,about 200 booths
3.Scarfs & Gloves market, hat about 1500 booths
4.2 Daily-use markets,about 2000 booths
5.Shoe market,about 500 booths
Yiwu Binwang market including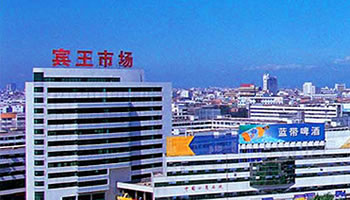 1.Garments market,about 1000 booths
2.Towel market,about 200 booths
3.Necktie market,about 200 booths
4.Bedding market,about 300 booths
5. food and beverage, about 300 booths

District B: the 1st floor is apparel trade district which has 1513 booths and 7024 m2 business area. It mainly deals in the wholesale and retail of trousers & pants and children¡¯s wear. The 2nd floor is trade district for beddings which has 193 booths and 7024 m2 business area. It mainly deals in all sorts of beddings.

District E: it¡¯s a textile trade district deals in fabrics, accessories and decorative fabrics which has 402 booths and a total market area of 6065 m2.

District C: on the 1st floor, there are 670 booths and 6246 m2 business area for non-staple foods and grocery trade. The 2nd floor is towel trade district which has 188 booths and 6246 m2 business area.

District D: there are 834 booths and 6740 m2 business area on the 1st floor for non-staple foods trade. The 2nd floor is necktie market which has 102 booths and 6740 m2 business area.
Futian market first phase including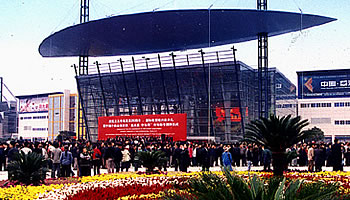 1.Arts and Crafts market about 2000 booths
2.Artifical flowers & garden decoration market,about 1000 booths
3.Toy market,about 6000 booths
4.Imitation jewelry & hair ornament market,about 7000
booths
5.Christams items market ,about 500 booths
6.Gife market ,about 500 booths
7.Photo frame & picture frame market,about 500 shops
8.Jewelry accessory market about 200 boths
Futian market second phase


1.Glasses Market,about 200 booths
2.Stationery market,about 3000 booths
3.Bags & suitecase market,about 2000 booths
4.Cosmetic market,about 800 booths
5.Lighter & shaver market,about 300 booths
6.Hardware & handtool market,about 2000 booths
7.Electric & electronic,about 1000 booths
8.Kitchenware market,about 300 booths
9.Clock & watch market,about 400 booths
10.Raincoat & umbrella market,about 400 booths
11.Sports and Entertainments market ,about 400 booth
Zhejiang Lee Jin Import and Export Co.,ltd
TEL:0086-579-85551756 / FAX:0086-579-85365704
Shanghai Chenghuangmiao Market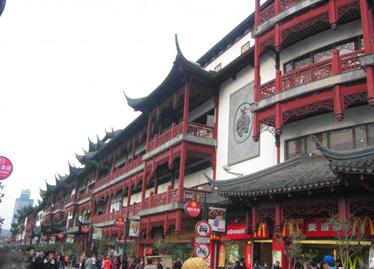 1.Artware
2.Scarves
3.Silk Product
4.Silk China Style Tress
5.Art needle-work
6.Embroidery
7.Red porcelain teapot
8.Chinese brush drawing
9.Gift
10.Souvenir
11. woodcarving
12.stone carving
Beijing TianYi Mall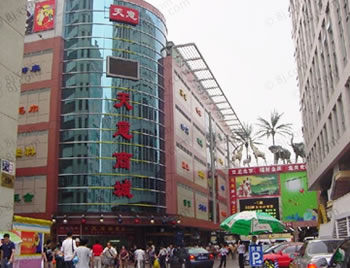 1.Arts and Crafts, Polytechnic fan,woodcarving,clay sculpture, stone carving
2.Baldric,korean baldric,Trend ornamentation,lovers ornamentation
3.Gift:decoration painting,wax printing,Key tach,commemorative coin
4.Toy:hairs,Bobby,stationery,Korean toy, model,Fructus Alpiniae Oxyphyllae,New peculiar toy
Guangzhou Huadu market including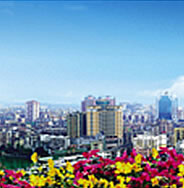 1.Jewellery market, about 1000 booths
2.Leather market, about 200 booths
3.Huadu Airport Economics market, about 200 booths
4.Automobile industry market, about 300 booths
5.Urban Agriculture about 300 booths
GuangDong YunFu Internation Stone Market


1.
Formating 13 series of red, yellow, green, black, white,
linen, blue, green, purple, brown, gold and gray.
2. 23 catagories such as strokes, specs plate, sheet,
cylindrical, spherical, tube-shaped, curved, linear,
fireplace, parquet, handrails, lighting, stone carving,
miniature landscapes, tables, vases, hand-washing
dishes, railing, and coffeetable.
3. Sandstone, Artificial stone, Cultural stones, Mosaics and
stone with more than 1,000 varieties of butterflies.
4. The annual production capacity of all types of sheet is 60 million square meters,
profiled handicrafts 5 million.